Welcome to the vegan camp. We strive to grow food as organically as possible. Our life philosophy is: grow what we eat, eat what we grow.
Lek & Greg started the vegan camp (vegan retreat, vegan farm stay, pick your own farm, vegan home stay, vegan restaurant, vegan garden) project early 2017 in Li (Lee) Lamphun, Thailand. Li also known as Lee is located 130 km to the South of Chiang Mai. You can reach Li by car, by bus, or by one of the many blue and white taxi services. The cheapest and maybe easiest way is to take the bus, which takes 3-3,5 hours from Chiang Mai to Li. Currently (2019-03-15) the cost ist 70 baht per person and 100 baht for your bicycle (road bike). More info on the Directions page.
People usually come and stay in one of our bamboo huts, or in their own tents, and enjoy fresh vegan food from the garden prepared by Lek. We also accept volunteers.
We are growing durian, tomatoes, bamboo (sweet bamboo to eat and long bamboo for building material), bananas (cavendish, apple banana, round apple banana, red cavendish, lady fingers, and green cavendish), leafy greens, water spinach known in Thailand as morning glory, lemon grass, cassava, green pepper, peanuts, galangal, guava, chillies, aloe vera, longan, passion fruit, avocado, mangoes (primarily nam dok mai), squash (pumpkin), cucumbers, Thai cale, dragon fruit, climbing wattle (cha-om), date palms, papaya, jackfruit, ginger, pineapple, sweet potato, Thai herbs, and many other cool plants. From time to time we also sprout beans and sunflower seeds.
Li is away from the tourist area and very crowded and noisy tourist city. We provide shelter and comfortable stay for anyone who would like to experience veganism and Thailand on the countryside. The vegan camp is situated in a small village community, where sharing and helping is a part of daily life. This is a family friendly concept for people who want to get healthy and enjoy life. We try to practice a slow life, but are currently busy with all the new stuff here.
We have high speed fiber internet, which is perfect for digital nomads and youtubers. Check out Lek's youtube channel Thai Garden Life, Greg's youtube channel Plant Sugar, our facebook page: Lek & Greg Vegan Camp and Instagram. You can read more about Greg on his website GrN.dk.
Check out the Instagram Location Page, Testimonials and Vegan Camp Updates.
We love plants and the garden. The majority of the produce grown here is fruit. Mainly bananas (all year), papayas (all year), longan (July - August), and mangoes nam dok mai (April - June).
The Garden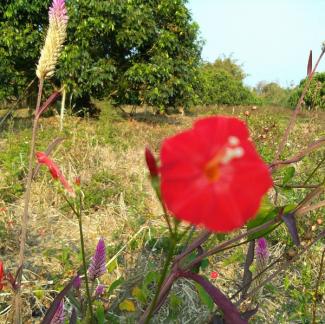 Vegan Thai food is delicious.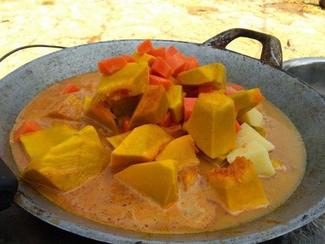 Come and share some amazing momements with us.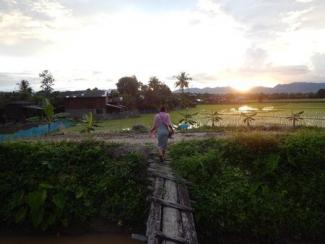 Cycling is great in Thailand.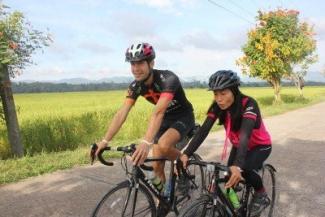 It's a vegan camp which means that edible products from animals are not allowed. This includes honey. We are also health conscious and smoking is not allowed on the property.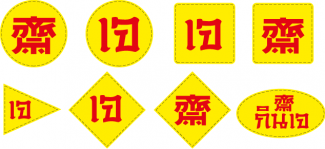 Key Words
tent, bamboo hut, camping, vegan, place, community, food, foreigner, Thai, style, traveling, cycling, exploring, food, fresh, organic, farming, farmstay, homestay, pick your own, permaculture, Li, Lamphun.
Gallery