Accommodation includes simple fruit breakfast from the garden, ad libitum filtered temple well water, high speed internet (*wifi), a shared bathroom, kitchen area, and multiple resting areas.
You can also buy food at the camp.
Contact us if you want to stay long term for discount opportunities or want to volunteer.
The money goes to water, electricity, internet connection, planting more trees, buying tools and evolving the vegan camp.
No smoking.
Tent space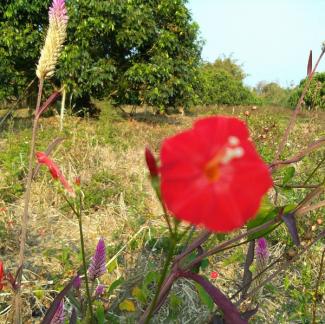 1 person 200 baht per person per night per person in your own tent
2+ persons 150 baht per person per night.
Rent a tent
150 baht per night for one of our tents including pillows, blankets etc.​​​​​​

Same prices apply per person as the tent space. 
Open bamboo hut (up to 2 persons)
No walls.
350 baht per night.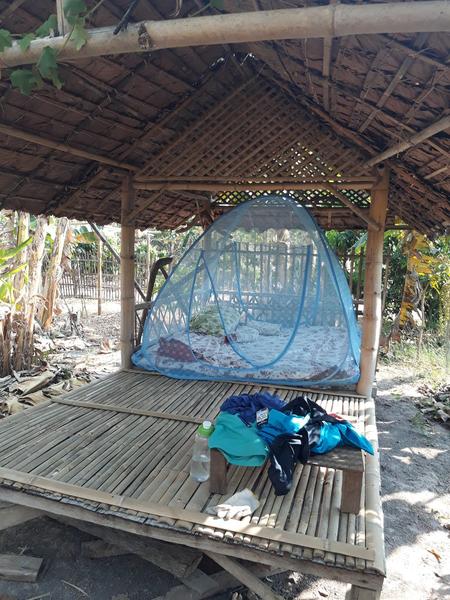 Small bamboo hut (up to 2 persons)
400 baht per night.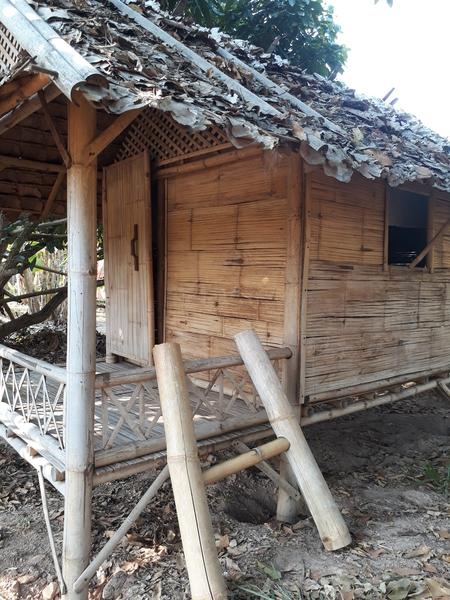 Big bamboo hut (up to 2 persons)
550 baht per night.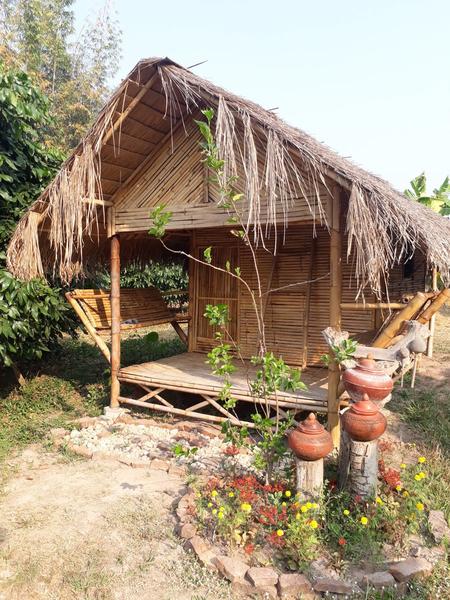 650 baht per night. Small extra bed for an extra cost. Full description.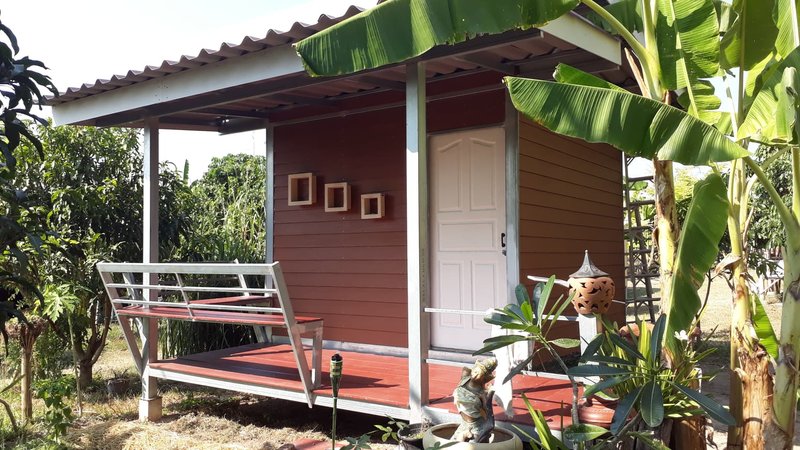 The video is a bit outdated, but you can get the feeling of the setup.
Wifi
We have high speed optical fiber internet with broad coverage. Best speed is achieved in the main building, but some huts and tent areas will have reception. We have an extra router which can be set up in special cases. We can also provide ethernet cables if requested beforehand. 
Image Gallery
Click on the photo below to start the gallery: